Butler Area Senior High School


Class of 1969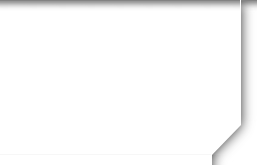 Polly Pitts Shaw
Profile Updated:
July 4, 2017
| | |
| --- | --- |
| Residing In: | Portersville, PA USA |
| | |
| --- | --- |
| Spouse/Partner: | Bill Shaw |
| | |
| --- | --- |
| Occupation: | retired elementary teacher; currently, author |
Children:
My husband and I have five grandchildren, including twins. Our daughter, Melanie, has a son, Jonathan, More…

who is seven. She is an R.N. Our son, Andy and his wife Sara, have a son, Elliott, who is 4 and twins Hannah and Quinn, who are 2. He is Director of Web Communications at York College. Our son, Dave and his wife, Andrea, have a son, Jonah, who is 1. He works in agricultural business at Binkley and Hurst in Lititz, PA.
Comments:
After BHS, I earned my elementary education degree at Clarion State College and started working at Seneca Valley School District (then Southwest Butler). Two weeks after college, I married Bill Shaw, a Seneca Valley grad and Clarion classmate and have celebrated our 44th anniversary. We lived in Zelienople for a few years, and then bought a 100 year old house in Portersville which we proceeded to fill up with kids and pets. Still live there now. In 2011, I retired after 37 years as an elementary teacher.

Along the way I've had some fun as President of the Seneca Valley Teacher Association, and was in the thick of things during our 23 day strike in 2007, working on behalf of our 585 members. I have served eight years as a Director on the Slippery Rock Area School Board, including two years as School Board President. It really reveals the big picture when one has spent extensive time on both sides of the negotiating table.

On March 20, 2017, my first book, "Moraine State Park," was published by Arcadia Publishing for the Images of Modern America Series. It includes 160 photos telling the story of all aspects of the early history of the park and the park today. Our classmate, John Keck, contributed some photos for the book. He's a talented amateur photographer. I'm currently doing a lot of research concerning the geology of the Slippery Rock Creek, iron furnaces, lime kilns, and local history as I prepare the draft for my next book, "McConnells Mill State Park". I have had four book signings, including Barnes & Noble and Costco in Cranberry. I do programs for local clubs and organizations on about six topics that I pulled from the book. I'm meeting lots of interesting people!
School Story:
I have been active on a a couple local Facebook groups including You Know You're from Butler, when... as well as Memories of Butler's South Side. It's interesting to find people who I really don't know but share similar memories or Butler. Those old Butler Memories come to mind, these days. I'm only in contact with just a few friends from high school days. I mourn the loss of our classmates, those with whom I shared so many memories...Becky Gallagher, Dee Massart, and others especially from Center Avenue, and others who have moved so far away and are out of touch. I am so pleased for many who were good friends at BHS and still are in contact today.