Butler Area Senior High School


Class of 1969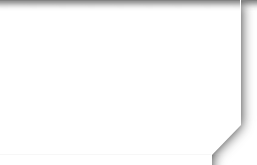 Golden Tornado Scholastic Fdtn
The Golden Tornado Scholastic Foundation is an independent nonprofit organization that promotes excellence in the Butler Area School District by providing funding through a number of programs.
As a 501(c)(3) nonprofit organization, the Foundation functions as a separate entity from the Butler Area School District.
Its mission is to help our schools teach children to strive for excellence and achievement, to showcase the talents of our students, to open young minds and to expand the horizons of knowledge.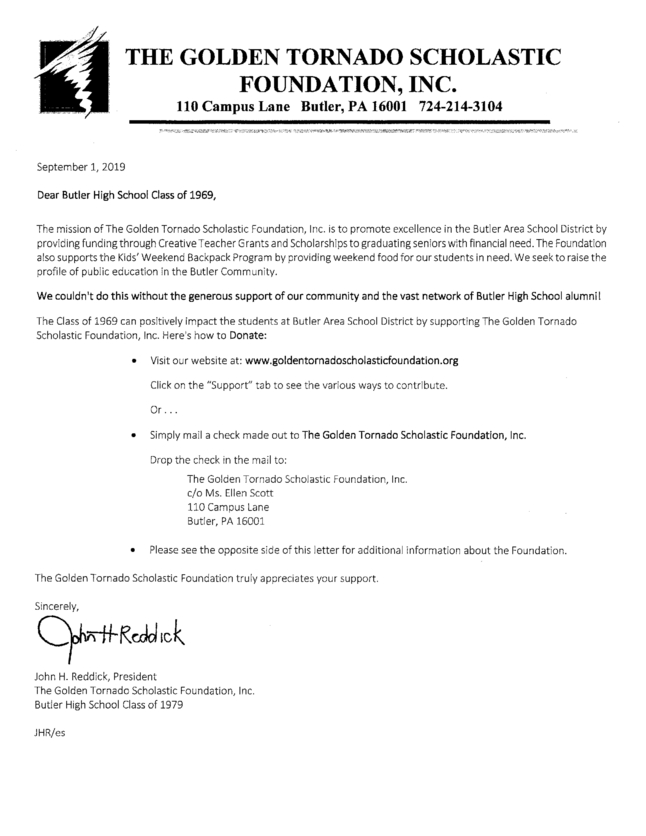 />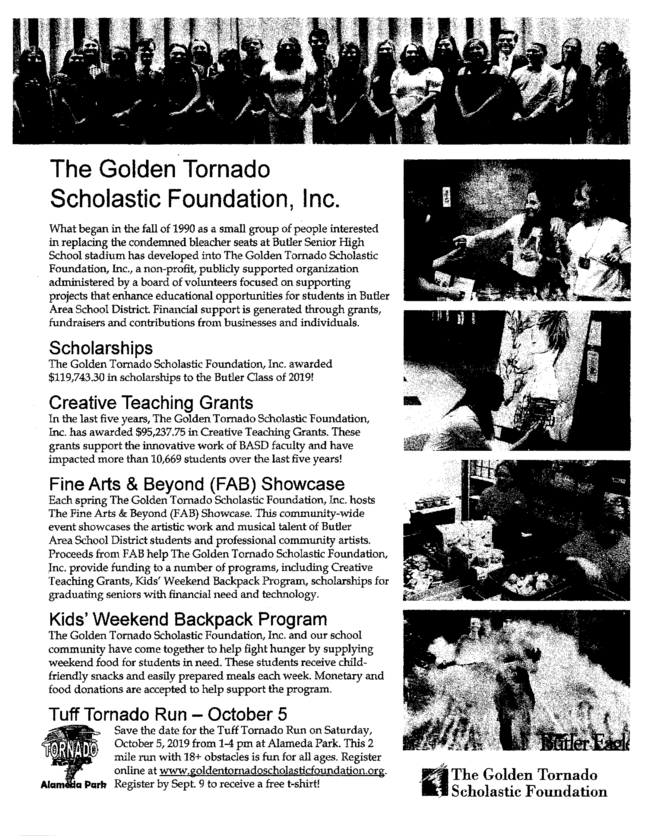 Another way to support the Golden Tornado Scholastic Foundation is by purchasing a personalized brick on the Walk of Fame in front of the Art Bernardi Stadium Annex to provide a lasting memento of that special time and place in your own life while at BHS or as an acknowledgement of the accomplishments of a special athlete, graduate, coach or teacher. To do that, just complete and return the following form: